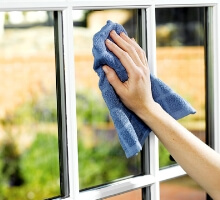 Most of the homeowners have a very strict budget even when it comes to hiring professionals to clean their homes. Our company is called Cleaners Tulse Hill and takes in consideration this fact. We do our best to offer high quality cleaning services at the most competitive price in Tulse Hill, London.
We work closely with landlords and tenants in Tulse Hill in order to understand their needs and to deliver the best home cleaning solutions. We guarantee that your property will be in a perfect condition once the cleaning is performed.
Below you an find some of the areas that you may include in our house cleaning service:
In the kitchen we mop and hoover the floor, clean all traces of oil on the kitchen cabinet. Any food particles and accumulated dust are wiped clean from the kitchen cabinet. Food remnants and water on the floor is eradicated from every corner. We clean the microwave, dishwasher, all kitchen surfaces and appliances.
In the bathroom we clean and sanitize the floors, clean mirrors, fixtures, baths, showers, sinks and toilets.
In the living rooms we hoover the carpets if necessary, mop floors, clean picture frames. Mirrors are polished too leaving no dust behind.
Different homes have different cleaning needs despite the fact they might all have the same architectural structure. That is why our professional cleaners will offer you the best solutions depending on your needs.